Sadly I did not decorate our house for Halloween this year. We just had too much going on and decided it wasn't worth it this year. We also didn't really "dress up" for the first time in a very long time. But that doesn't mean I was completely without Halloween spirit this year! I was ready to hand out candy and we still had our pumpkins!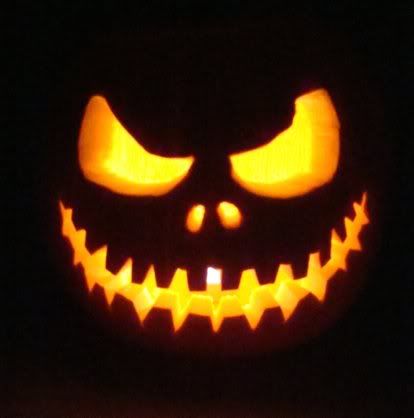 The hubs scary pumpkin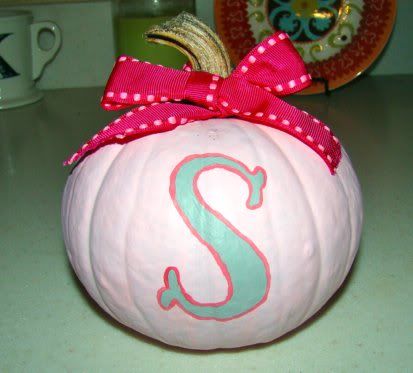 and a sweet little one for Sadie.
_____________________________________________________
Also, today marks 34 weeks! Eeek! We are so close! Nothing new is really going on this week but maybe I will have more news after our doctors appointment :)