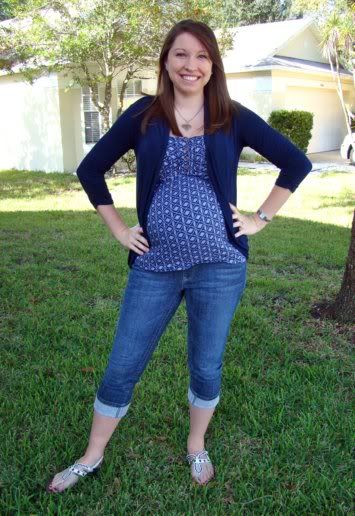 outfit: Motherhood Maternity (the whole thing)
shoes: Payless (I really should buy new shoes...)
This was the first maternity top I ever bought and wore. Last time you saw it on here, it looked a bit different on me: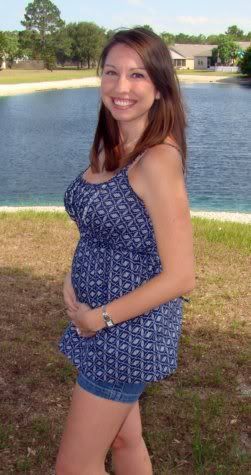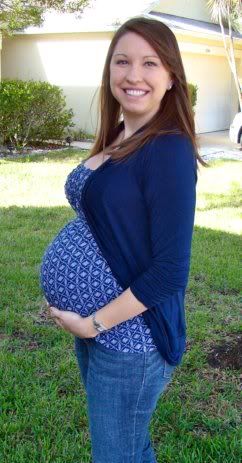 14 weeks vs. 33 weeks
I have also gotten much more pale since then. At least our grass is greener. Anyway, I was headed to a cheese party for my lovely friend Amy's birthday. What is a cheese party, you may be asking yourself? Well it is a party full of cheese! Cheesy breads, cheese potatoes, plates of cheese, mac n' cheese, chips and queso, and two different baked brie's. I have been in a cheese coma ever since but it was all so yummy.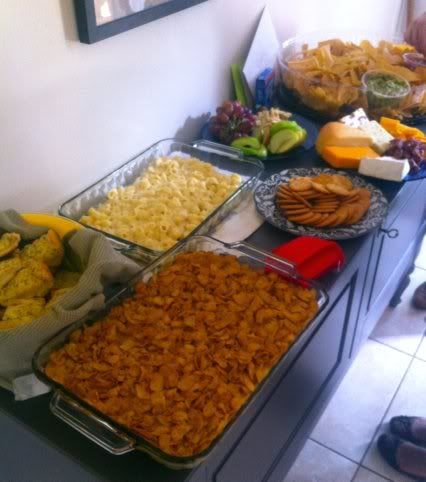 I hope everyone had a great weekend and has a very Happy Halloween tomorrow :)
ps- Baby shower pictures will be up tomorrow!