I'm going to try to start doing a weekly update via iPhone photos. It is embarrassing how many pictures I take every day on my phone so every Friday I will pick out my favorites and share them. A lot of my favorite bloggers do this and I love catching up with them this way.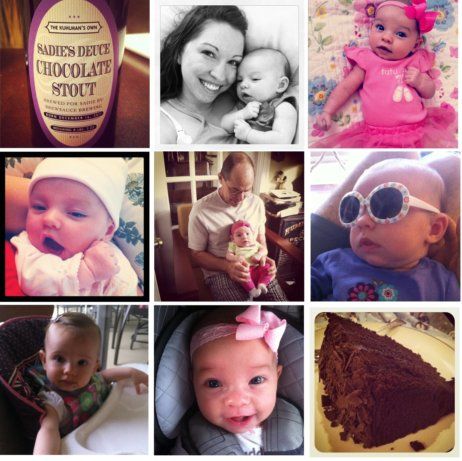 What you see: a cute ballerina, my niece, mommy & baby love, Sadie's beer (yes my daughter has a beer named after her, brewed by one of the hubs best friends. awesomeness), cake, Sadie listening to records with Grandpa, and a lot of Sadie just being adorable.
This has been a pretty great week. We took Sadie on her first long car ride to visit the inlaws and she did wonderfully. She got to meet her cousin for the first time and love on her grandparents a whole bunch.
Also this week I started a workout routine and have been trying to eat better. My entire body is sore... but more on that later.
I hope everyone has a lovely weekend :)