First of all I can't make a nursery post without saying how awesome the hubs is. He has been doing all of the work and everything looks just as I imagined so far. Seriously. He is beyond awesome.
If you are wondering what the room looked like before it was a nursery check out my post,
Where the magic happens
, there are a few pictures of it there from when it was my sewing room.
__________________________________________________________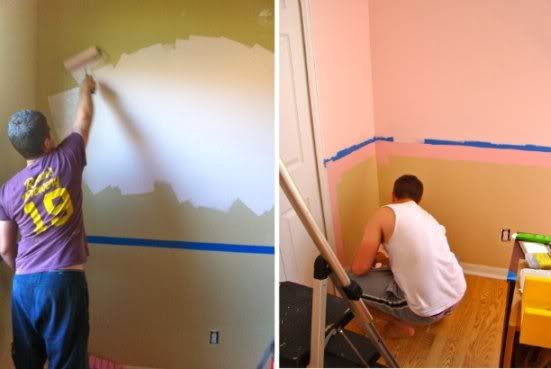 The hubs painted high and he painted low.
Two lovely shades of pink for our lovely little girl.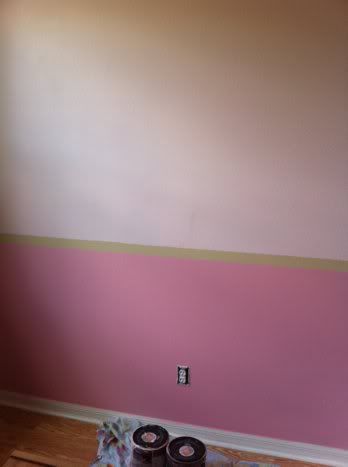 All painted and ready for the next step!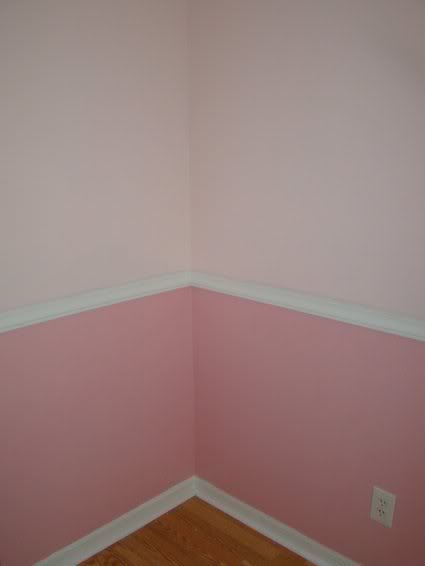 The finishing touch was the chair rail.
I really love how the colors turned out together and the chair rail really pulls it together and makes the room look bigger. I am so exited to get all of the furniture in there and decorate! Ah! SO excited!
Stay tuned for "Part 2: Furniture" as soon as we decide on a glider....
Paint on top: Southern Beauty by Behr
Paint on bottom: Colonial Rose by Behr