As I have mentioned before, the hubs and I are huge baseball fans (well sports in general but baseball holds a special place in my heart). The only problem is that we are both big fans of different teams who just happen to be in the same division. And for the first time in our relationship I went over to the dark side and put on a Reds shirt for my first Reds game.
The hubs would probably say that this is long overdue since he has worn Cardinals gear on many occasions but he also agreed it was worth the wait.
I got the hubs tickets to the game for his birthday and the little surprise was that his parents and one of his brothers would be joining us. We had such a great time and I did my best to cheer for the Reds.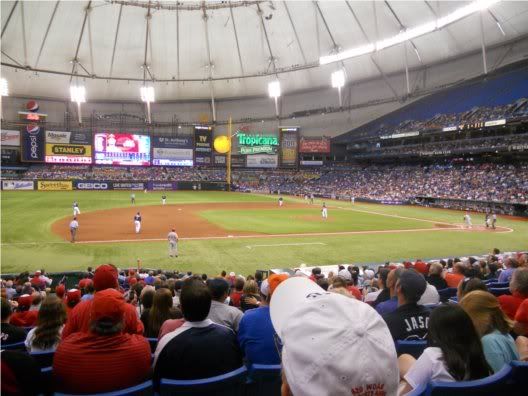 At the game we kept noticing all of the little girls there to cheer on their favorite team. We started to get really excited about taking Sadie to games to experience the things we both loved growing up. We already have spring training game locations picked out based on which fields have shaded grassy areas.
There is just so much we are looking forward to! And of course, I have already searched etsy to find some adorable outfits for her to wear to the games :)