This is the Christmas card we sent out this year.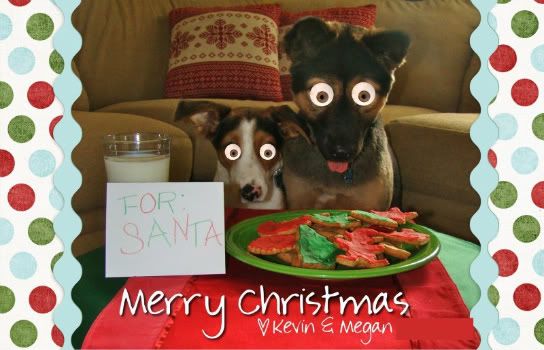 I really like it but it's not exactly what I envisioned when setting up this little scene. That's what I get though for trying to work with these wild animals.
The vision was to have them sneaking "cookies" (remember those
dog treats
I made?) off of the plate. And sneak cookies off the plate they did. Just not at the same time. Or when the camera was ready. Here are a few outtakes: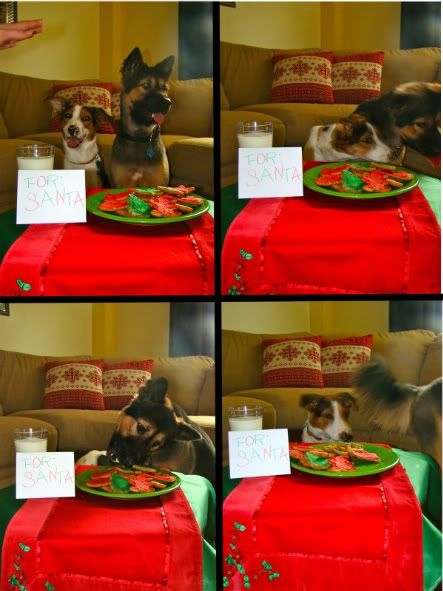 Those uncooperative little boogers. Why do they have to be so darn cute?
Boomer took the sneaking part a little too seriously and would snatch one off the plate and then make a run for it. Then of course, little Wentworth would run after him because he doesn't care about the plateful of cookies in front of him. Nope, he only wants the one that Boomer has in his mouth. The hubs and I were laughing the whole time. Not just at how silly our pups are but also at how silly I am. Did I really think they would do exactly as I planned?
Did you take a Christmas card photo this year? If so I want to see it! I love seeing everyones festive family photos :)