Make Lemonade! literally.
When we moved into our house (a year and a half ago) we had an abundance of fruit trees. Unfortunately a few were already dying and then someone (::cough:: husband ::cough::) decided that there were too many of them and cut some down. Now we have two remaining trees: lemon and orange. We haven't exactly taken advantage of these fruits, unless you count the hubs hitting the ones that fall off the tree into the lake behind our house... but I don't.
So today the hubs noticed that the lemons were ripe and I couldn't help but run out and pick some. We used some for a lovely little kitchen display and then another bunch for some fresh squeezed lemonade. It was so fun (because I'm a huge dork) and I got to use all of my cute fruit juicing things :)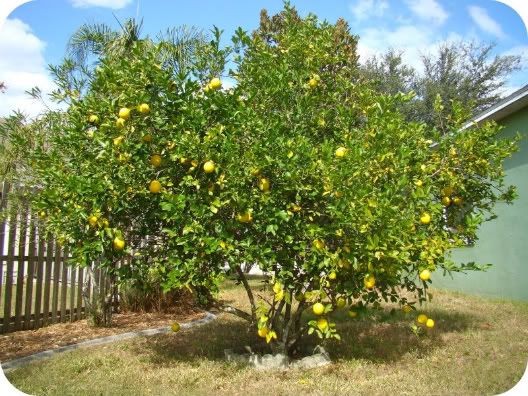 I love our lemon tree. It's just so cute! You can see it perfectly from our kitchen window.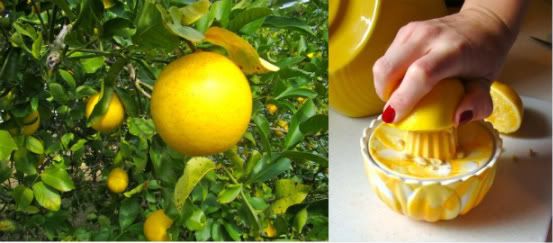 Finally using my adorable juicer that we got as a housewarming present
Sorry hun but you're going to have to find something else to do with your spare time :)