This time of year is pretty hard on my family. Two years ago we spent pretty much the entire month of November in the hospital. It was a terrible, tragic time that I wont go into detail about but it definitely scared us all. As soon as November rolls around we all kinda become a ball of mush. Last year my momma tried to shine a little light on one of my sad November days with a lovely "Guardian Angel" necklace from Brighton. And it really worked. I would wear it and think of my dad with a smile.

Yesterday, I got a surprise visit from my momma herself and she brought along a tiny package wrapped with a gold bow. Inside was a beautiful necklace.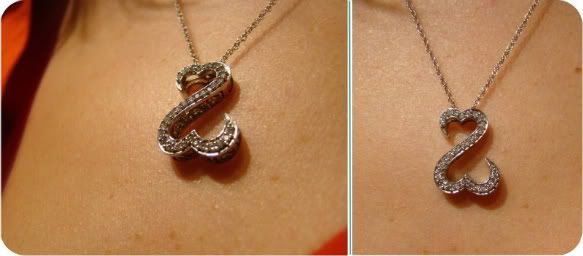 How sweet is she? I am one lucky girl.