Last years
Stache Bash
was so much fun they decided to do it again this year! Thanks to work the hubs and I were a little tardy to the party but we made the most of it once we got there.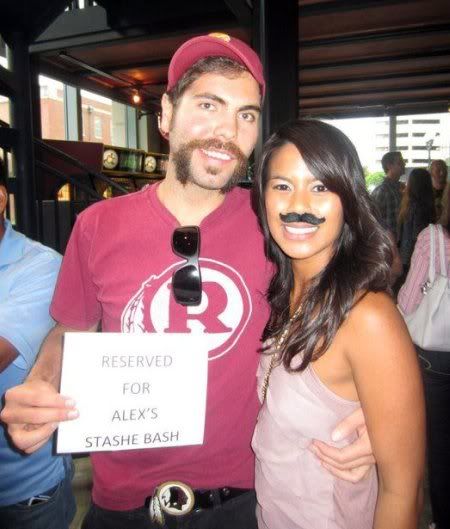 The Birthday boy and his lady sporting very sexy stache's.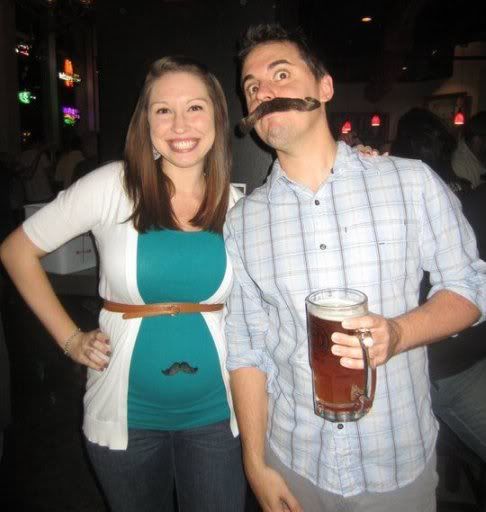 A nice family portrait.
Sadie wearing her first ever mustache :)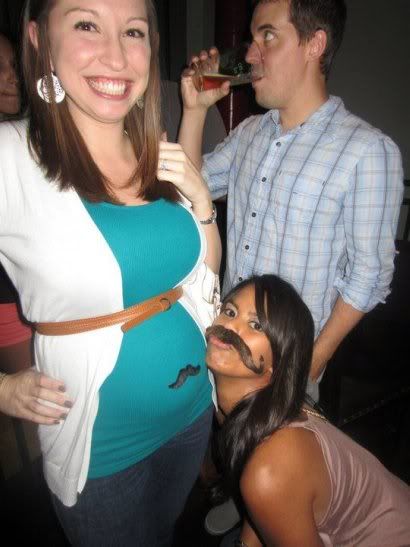 Classic.
I'm not sure what got more stares, the mustaches or my baby bump at a bar. Either way it was another wonderful birthday celebration!