After working three twelve hour days in a row (not recommended) I was in need of a break. The hubs was sweet enough to let me sleep in and take care the pups this morning so I woke up feeling great!
We started the day off with a trip to the Farmers Market. Where we got a cute little UCF onesie for the peanut (the first thing we've bought!) and I got some stuffed olives, which made a reappearance a short while later and officially ruined olives for me for a while.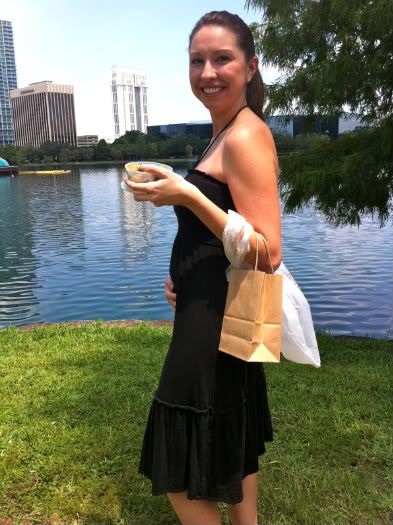 Steppin' Out
dress & shoes: American Eagle
bump: 13 weeks <3
Next we headed to a new little place for lunch that someone recommended to the hubs called
Tibby's
. This place was AH-MAZING! It's a New Orleans style restaurant with delicious food and a really cool atmosphere. I ordered a fried crawfish po boy with a side of hush puppies and the hubs got roast beef po boy with sweet potato fries and jumbalaya. It was all so yummy!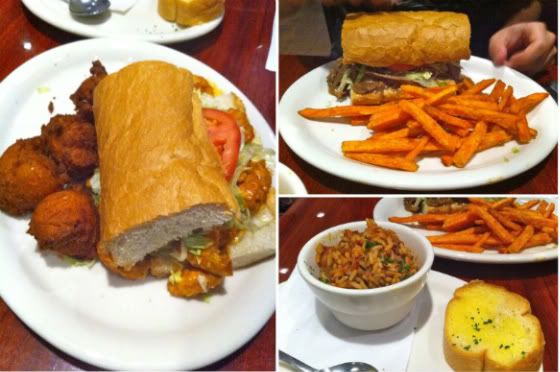 Every Sunday they have a live band so this may be a new Sunday tradition for us (as long as the food continues to agree with peanut).
By the time we got home I was pretty exhausted so we just snuggled on the couch and had a little Netflix marathon followed by another great meal of steak dinners made by the best chef I know (the hubs of course).
A little sad the weekend is over already, especially since I only got one day of it this week. But we sure made the most of what we had. Now looking forward to Thursday when we get to see the peanut again!