IT'S A GIRL!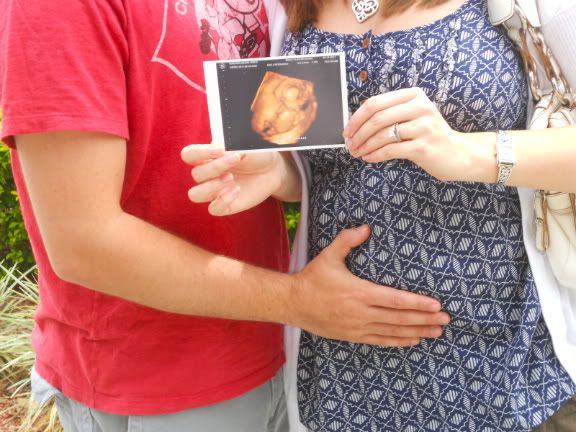 We had an ultrasound appointment this morning to see if we could see the sex of the baby (which caused to to stay up all night in anticipation). I had all of my usual nerves - praying there has been growth, longing to see that little heart beating strong. And on top of that the excitement of finding out the sex while still keeping in mind they may not get a good angle.
But our little peanut behaved like always (she likes getting her picture taken) and showed us her girl parts briefly before covering them up (she is a lady after all). It was as clear as can be that we are having a little girl :)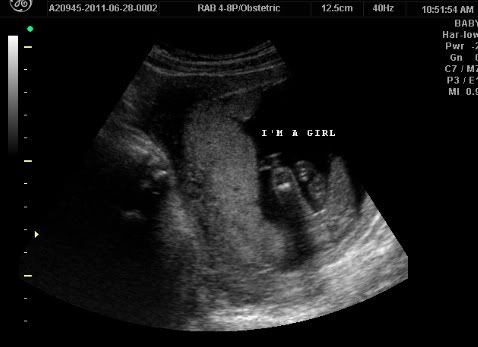 She put on a nice little show for us. A little bit of sucking her thumb again, she fell asleep and we got to see her belly rise and fall with nice deep breathes, she stretched her arms all around but preferred them close to her face. She's already so perfect and precious.
The ultrasound tech was nice enough to throw in a little 4D action for free. So we got to see a little preview of what our little girl is going to look like.
On top of all of these visions of pink, last night I felt the little flutters of our baby for the first time. Lying in bed on my side I felt a few little tickles in my belly. I wasn't sure at first but as they continued ever so slightly I became more and more sure that it was our little one. She must have been excited to finally have a name instead of being called a peanut all the time.
Speaking of names... You're probably wondering what we are calling her now huh?
Sadie June.
Sadie came from a character in a book I read on our honeymoon in Italy and June after my grandma who is the most incredible woman and we hope our little girl shares at least some of her wonderful qualities.
We could not be happier or more excited!