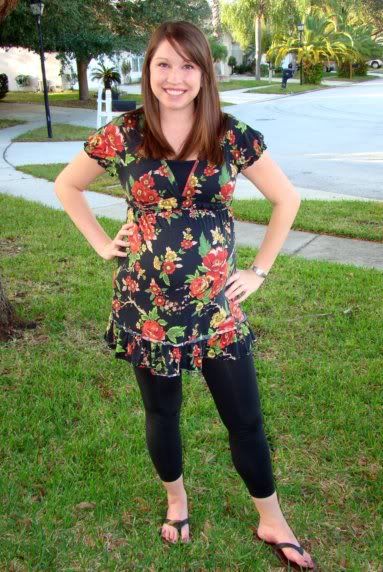 dress: Forever 21
tank & leggings: Motherhood
flip flops: AE
Yes. This is the same outfit from my last bump picture. But once you get to a certain size you aren't left with many options. Plus this outfit is soooo comfy! Something else you may have noticed... I am officially sporting ankle rolls. I started swelling this very morning and had no idea it was visible enough to be seen in a picture but holy cow there they are! I also stopped wearing my rings today. Although they still fit they get pretty uncomfortable when I get hot (which is often).
The hubs and I had a great Sunday. It started with a visit to my momma's house for brunch with the family. Both my grandma and my brother got to feel Sadie move for the first time. My brother was hesitant to touch my belly but his face lit up with a smile when he felt her tiny little hiccups. This of course melted my heart. He is 16 and I was worried he just wouldn't be all that interested in his niece but that look on his face put me at ease :)
After some much needed family time we headed home to our pups. We relaxed for a bit and then headed over to our friends house for some delicious food and lots of baby bump rubbing.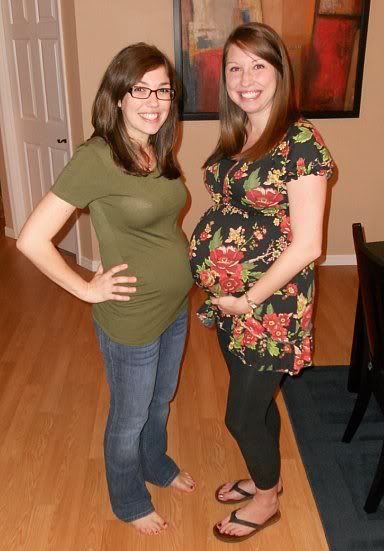 Still not quite sure how we got lucky enough to have friends like these but I won't argue with it. I cannot wait for our little girls to meet outside the womb :)