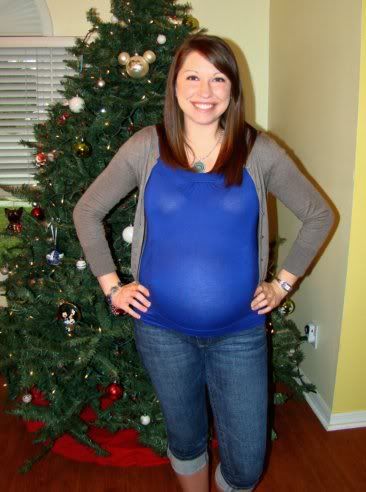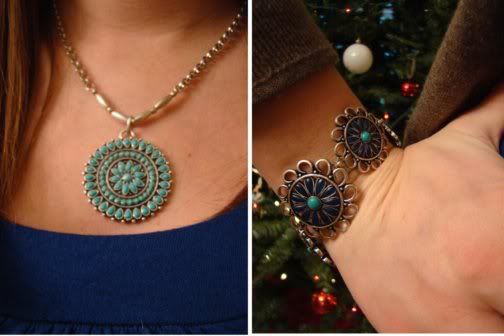 top: Forever21
cardigan: Express
capris: Motherhood
jewelry: Lucky Brand
This morning we "stepped out" to a lovely breakfast with the in-laws. After stuffing our faces with french toast and eggs of all kinds we took the pups for a really long walk and watched football the rest of the day. It was such a nice surprise to have them come for a little visit, I really wish they were closer and every Sunday could be like it was today.
I know I have been absent from the blogosphere this past week but as you can see from the picture above, my absence is not because our sweet baby girl decided to grace us with her presence. Nope. Still very much pregnant. Despite my very best efforts that is. We are only a couple of days away from our due date and this tiny lady is snuggled up in my rib cage with no desire to leave. I have had my fair share of contractions but they have yet to be time-able. My water is still intact and baby girl is still moving around like a hyper ninja.
Patience was never something I had mastered and lately it has only gotten worse. It's not that I haven't enjoyed being pregnant. Because I will truly miss it when it's done. It's just that I want to meet this little one! We have been waiting to meet our baby for three years now. This may not be the same baby we longed for three years ago but she encompasses the life we have been waiting to start and makes the losses we have suffered have a happy ending after all.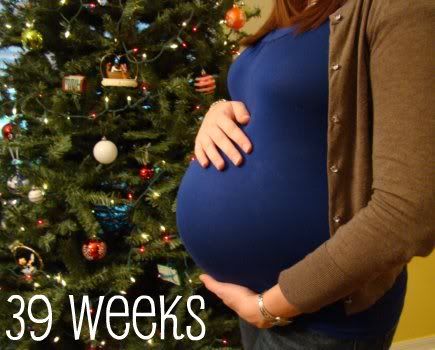 The end of November marked three years since my dad passed so I have been trying to deal with a lot of emotions lately. It doesn't help that I am nine months pregnant, exhausted, and hormonal. It's also a difficult reminder as Sadie's arrival gets closer and closer that she will never know the amazing man that my dad was. Although I will tell her about him every chance I get. But let me not get started on that or the flood of emotions will pour out again.
I hope everyone had a wonderful weekend. I also hope that my next update will include a picture of Sadie outside of my womb :)