If you have been reading my blog over the past few months than you know that my
best friend
is getting married! She is wonderful and deserves lots of celebration so yesterday we did just that. We showered her with lots of love and
lots
of presents :)
(the bride in the middle with her matrons of honor on each side)
what I wore
top: Lauren Conrad from Kohls
black under shirt: AE
jeans: Express
shoes (you might see in other pictures): Dillards
earrings: forever 21
the hostesses and our lovely decorations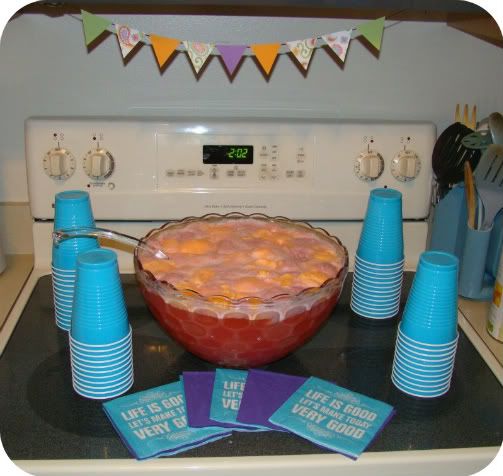 And you can't have a shower without a few games. We wanted to try something a little different since everyone has played toilet paper bride a million times so we made up a new game and I think it went over really well!
We had the guests split into five groups and each group was given a small cake and lots of decorative goodies. They were supposed to decorate the top layer of the bride-to-be's cake and they turned out so cute! Everyone got really into it and had a great time!
Before:
During: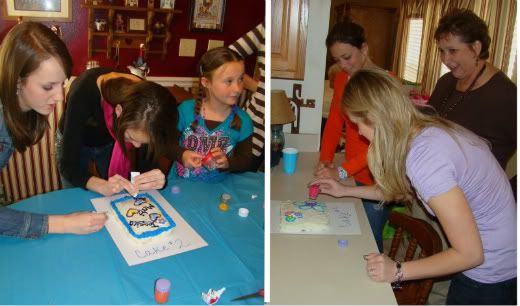 After: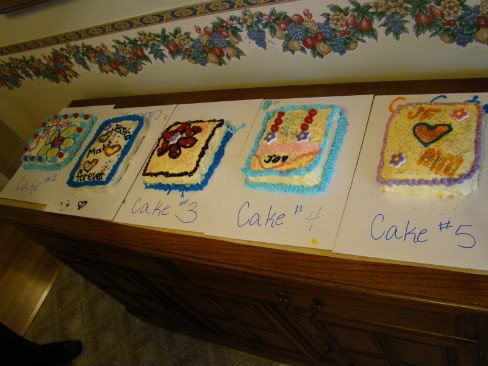 Winners: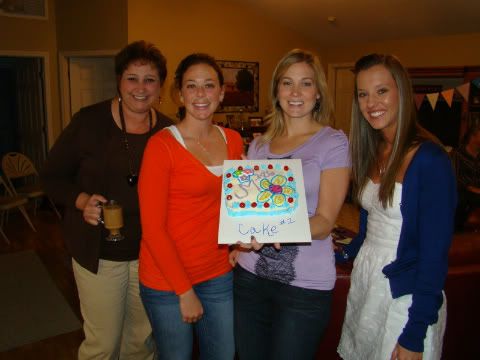 (that's my Momma there on the end)
We are headed to the Keys in a few weeks for her Bachelorette Party Weekend and then a couple weeks after that is the wedding! So be prepared for lots of pictures!