That is what I titled a photo album on my computer that is dedicated to my obsession with all things living/passing through our backyard. Weird,
I know
.
I blame the fact that I have always lived in a house with a fenced yard that backed up to other houses or buildings. So now that our house backs up to a lake and an open field to the side I am just amazed at all of the creatures we see out our sliding glass doors.
I am
deathly afraid
not a fan of birds but if you recall,
here
and
here
, a certain momma duck and her babies warmed me up to the idea them living in our backyard. Since then numerous types of birds have come and gone as the seasons have changed. I try to snap a picture of any that will let me get close enough.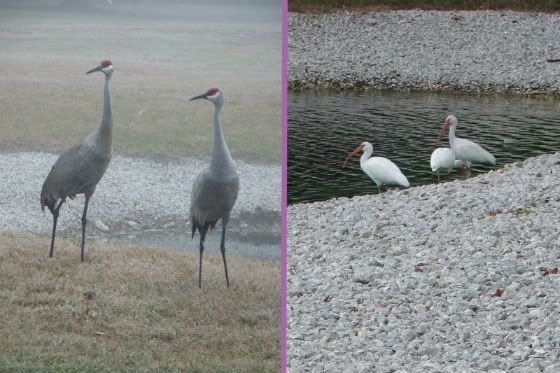 Then there are the unknown amount of turtles that for some reason I find fascinating. And Goliath (who I think is part turtle, part loch ness).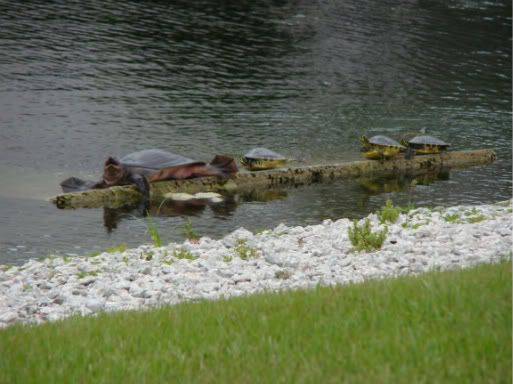 can you tell who goliath is?
We have deer that run through our backyard and eat our flowers and ducks who lay eggs against our porch. Just when I thought I had seen all of the wildlife our home had to offer this little guy appeared....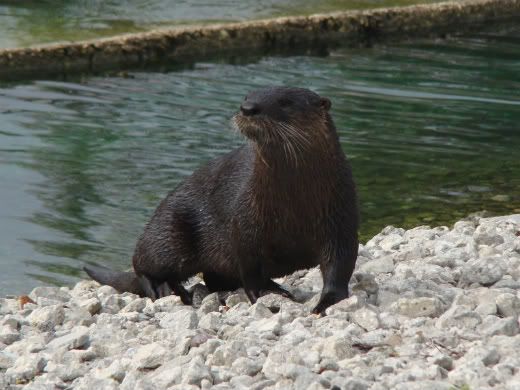 And soon after his arrival two of his buddies joined him. Three otters just chillin' in our little lake. Coolest thing EVER!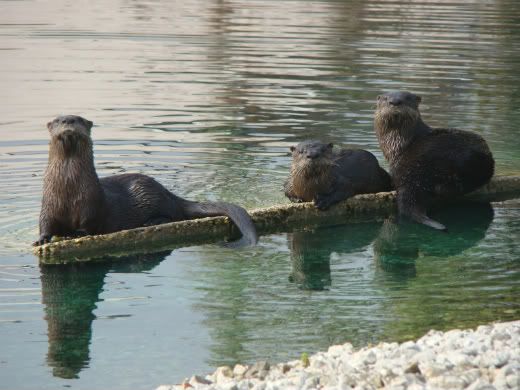 They must have come from a bigger lake nearby but as far as I am concerned they can stay forever. Too flippin' cute! Just one more picture, I promise!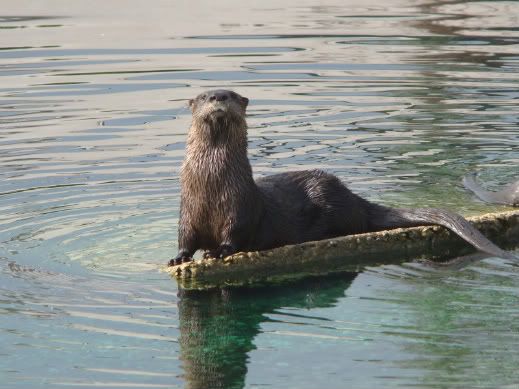 My obsession has now worsened. And the eight year old inside me is squealing with joy.