The hubs and I had a wonderful Valentines Day. We set a ten dollar limit for gifts and since we were both working all day we decided on takeout for dinner. Since the hubs gets home before me, he picked up the takeout and this is what I came home to: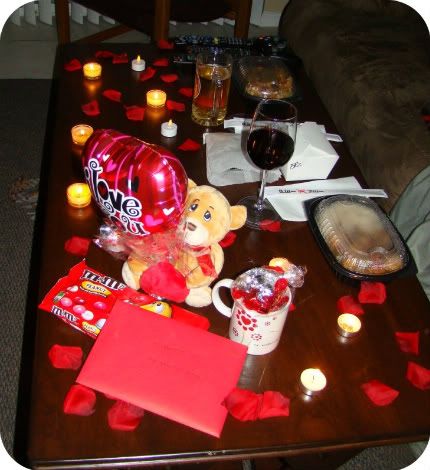 Candlelit takeout. Wine for me. Beer for him. A romantic comedy on the tv. Sweet Valentines day gifts (all of which involved chocolate!). Perfection.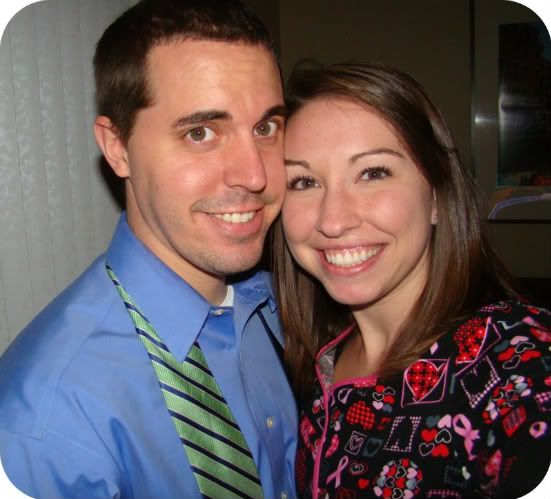 And of course we couldn't leave out our pups!
I hope everyone had a lovely Valentines Day!