As the days keep getting closer to my best friends wedding I keep getting more and more excited for her! Last Thursday we ventured down to Key West for a Bachelorette weekend to celebrate that best friend of mine. And celebrate we did.
We fed tarpons, drank margaritas, sang extremely loud karaoke, wore masks and feather boas, danced, tanned, rode bikes, took a sunset cruise with all you can drink champagne, ate delicious cuban food, got free cab rides and jello shots, pretended like we were on spring break, were serenaded by a rock cover band on stage, shared clothes, laughter and lots of food.
Here, let me show you a little bit.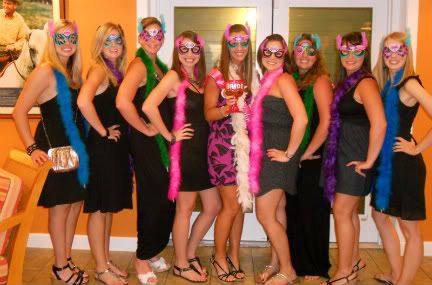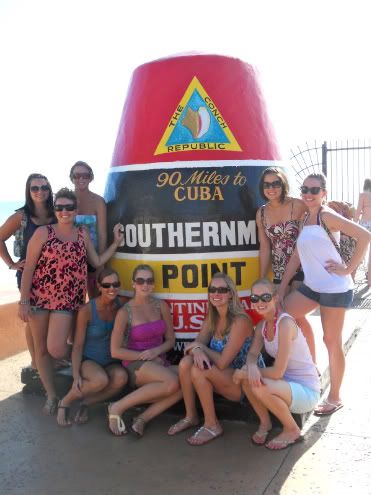 Such a great weekend! Can't wait for the wedding, just two more weeks!