Monday afternoon while I was on my lunch break I received a text from my dear mother-in-law letting me know that my little niece was coming two weeks early. That meant that by the end of the day I would become an Aunt!
I was an excited/nervous wreck at work! I was constantly checking my phone waiting for an update but it didn't come while I was at work. Once my shift ended I met up with the hubs at Carters and bought everything I could think of that a newborn girl needed (like a stuffed elephant and adorable frog towl with matching slipper. just necessities of course).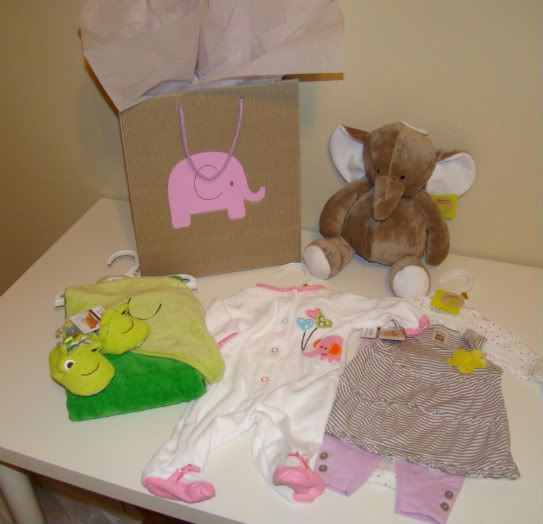 While we were out shopping we got the text with the beautiful baby girls picture in it. She was perfect. Momma and baby were both doing great and we just knew we had to be there for this special moment.
The next morning we packed ourselves into Greta at 5am and made the three and a half hour drive to see my perfect little niece.
And my goodness was she perfect! The most beautiful little baby I have ever seen. We were so sad to only have a few hours with her but the hubs still had to close up at work. It was completely worth it though. She will never be that tiny again and we just could not miss out on those first few days.
Her parents are doing great and are going to be such amazing parents. This little girl is so lucky to be surrounded by so much love! I cannot wait to go visit her again. But for now these pictures will just have to do :)