All of our pieces of furniture are finally in for the nursery! Woohoo! That means it's time for another nursery update.
Our nursery isn't very big but it fits everything we need just perfectly.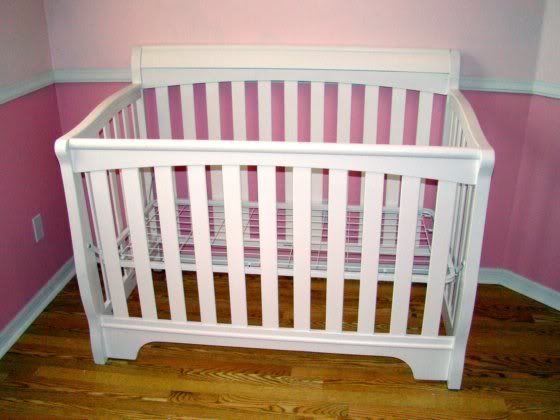 the crib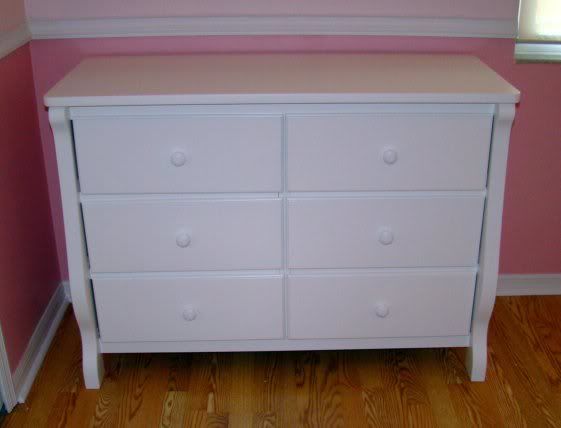 dresser/changing table
(we are getting new knobs to dress this piece up a bit)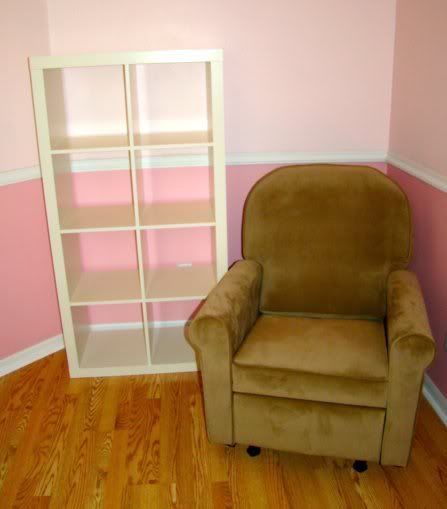 little bookcase and glider
(super comfy!!)
The bedding is purchased, pictures for the walls have been ordered, adorable accessories are slowly making their way into the nursery and it is already my favorite room in the house. We still need to find a rug and curtains. Which has been impossible thus far. I can't figure out what will look good. Ugh.
I am so excited to be able to start decorating now that we all of the big stuff is in place! And of course I will be sharing once it's finished :)
Details