Last week the bestie and I drove up to Georgia for a week/end full of wedding things, fun, lots of laughter, and love. We got back yesterday and I honestly don't even know how I am awake enough now to be typing this because those five days wore. me. out. Road trips which include late nights and busy days are just not nearly as easy when you are six months pregnant. BUT they are still manageable and lots and lots of fun.
Our drive there took us twelve hours instead of the eight hours our GPS told us it would. We may have stopped at a mall for three hours or so... oops. The drive itself was pretty awesome. The reason I say this is because we both found a new obsession. Audio books. Not just any audio book though, this one was special because the book was so good! I admit that this probably ranks up there with my obsession with Harry Potter and Twilight but whatever, I have no shame in my teen-like interests. The Hunger Games. So flippin' good. A little on the gruesome side, kinda brutal, but really interesting and it's very hard to stop listening (or reading).
Anyway, let me stop talking about that now before I recap the entire story for you.
While in Georgia we helped the bride to be (my good friend since middle school) shop for some last minute things and attended her lovely lingerie shower where she received lots of goodies!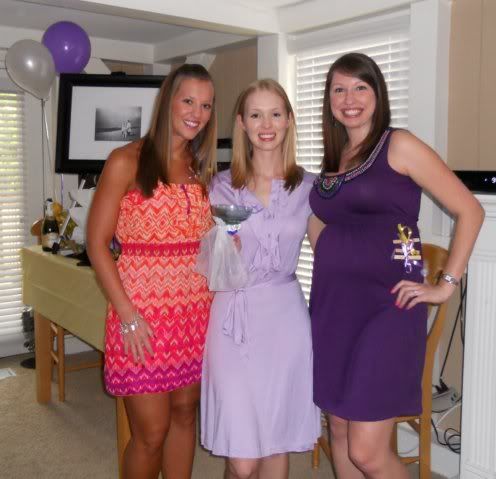 We also made it out to watch the Braves play the Dodgers. Even though I'm not a fan of either team, I love baseball. And baseball games. And fireworks.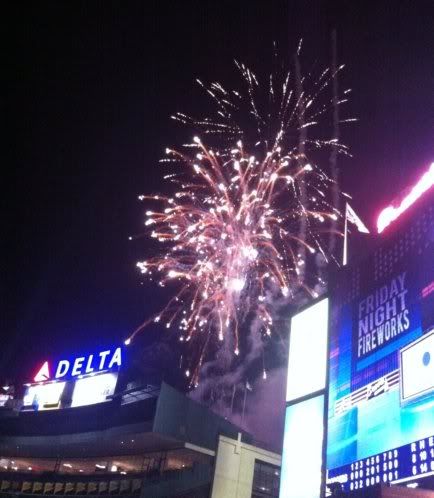 The last stop on our Georgia trip was of course the wedding. And my goodness was it beautiful.
the happy and beautiful bride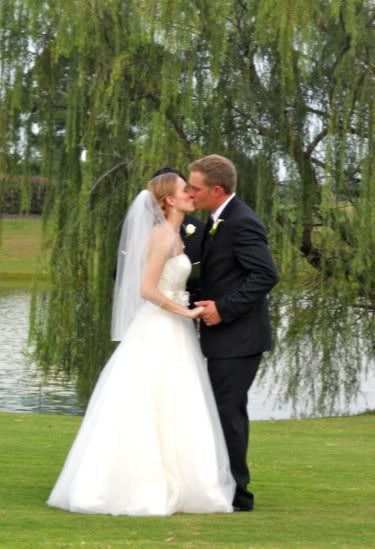 the first kiss
friends. more like family.
Although I am very happy to be back in my own bed, with the hubs and my pups, I had a really amazing time with some really amazing people :)